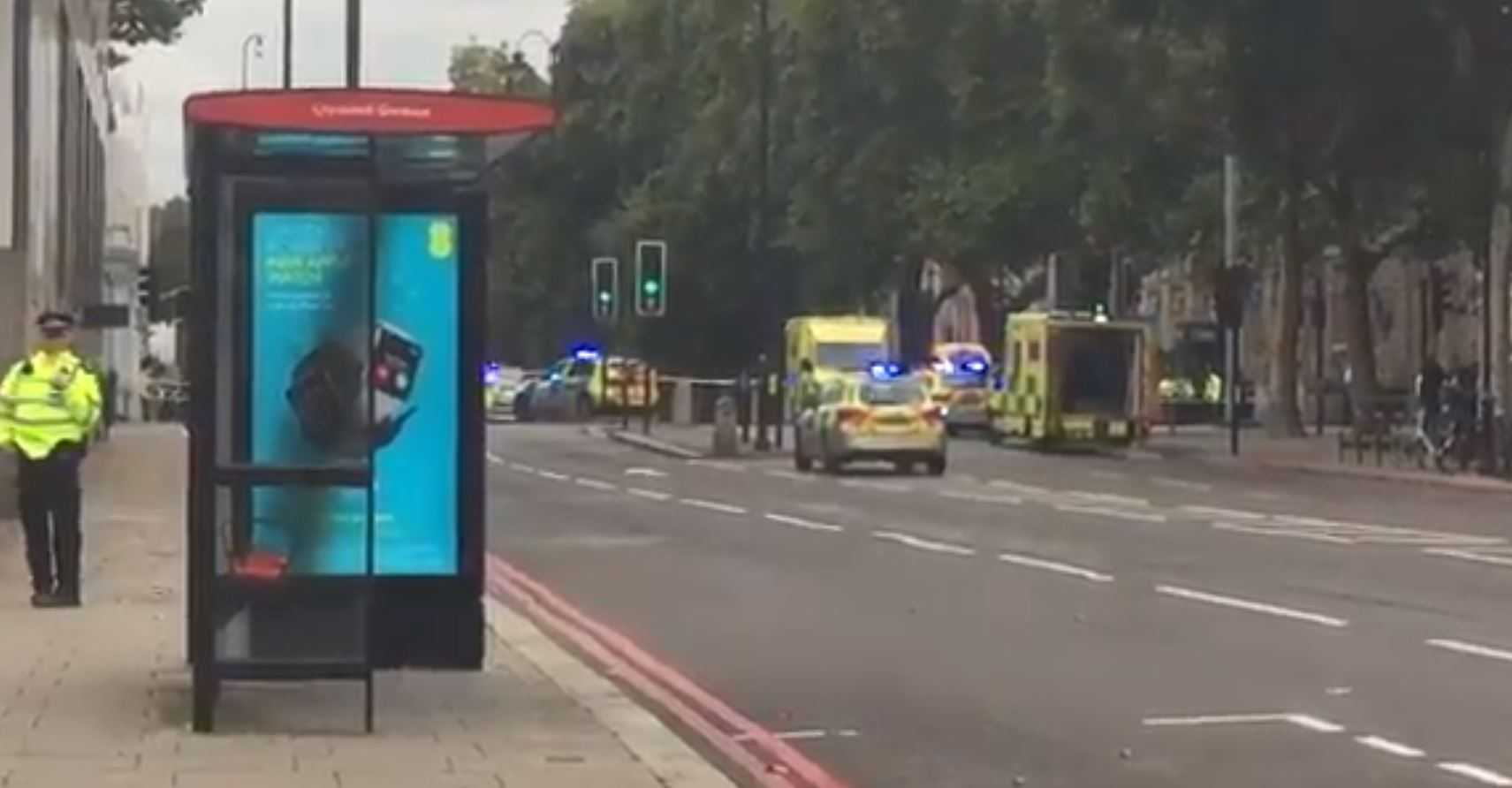 A spokesman for the Natural History Museum told AFP: "I can confirm that there has been a vehicle collision with pedestrians on our Exhibition Road entrance".
Dozens of officers descended on the area along with a number of ambulances and a wide cordon was put in place.
"Police have confirmed that today's incident at Exhibition Road is not terrorist-related and is being treated as a road-traffic collision", London Mayor Sadiq Khan tweeted.
A minicab driver sparked a major terror alert when his auto ploughed into pedestrians in the heart of one of London's busiest tourist areas, leaving 11 people injured.
No one is believed to have life-threatening or life-changing injuries.
A man has been detained but not formally arrested, the police said.
Any fears that this was a terror incident have been dismissed and it is being investigated as a road traffic investigation.
The crash happened at 2:20 p.m. on a day when the central London museum is usually teeming with pedestrians, including global tourists.
Footage and photographs posted on Twitter showed the detained man next to a black vehicle with its door open and its bonnet severely damaged.
The Metropolitan Police said they received a call just after 2.20pm yesterday to inform them of the incident. "A crowd gathered around, and one or two people lying on the ground", she said.
The BBC's Chloe Hayward emerged from Natural history Museum immediately after the incident.
The Mirror is also reporting that nearby Tube stations, including South Kensington and Sloane Square have been evacuated.
Police are still appealing for witnesses to come forward and help them with their investigations.
But more than three hours after the incident, police said it was not being treated as terror-related.
"We sent multiple resources to the scene, including our hazardous area response team, ambulance crews, paramedics in fast-response cars, and incident response officers", McKenna added.
Britain has been on a "severe" terrorist threat level indicating that the Joint Terrorism Analysis Center believes an attack is viewed as highly likely.